Accommodations

Amara Resort $116-349
Nestled amongst the oaks, red rocks and pines on the banks of Oak Creek, experience the serenity, rejuvenation, and relaxation that awaits you.

A Touch of the Southwest $70-125
Our lovely, small, family operated Inn nestled among the Sedona red rocks is perfect for couples or families. Rated three diamonds by AAA.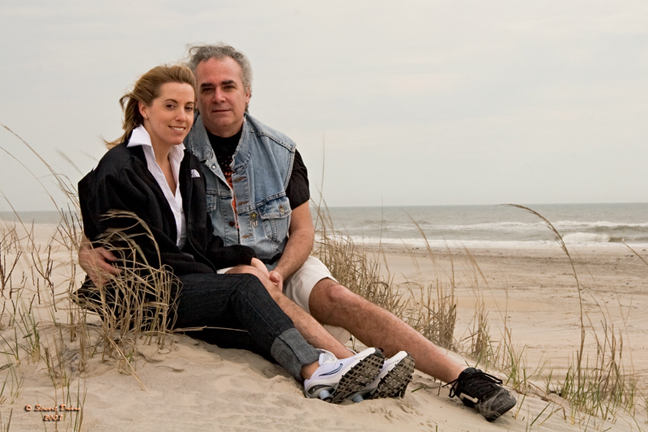 Tarah and Chris

Bell Rock Inn $99-139
Our guests enjoy two outdoor heated pools and two spas. Our Sedona Studio Suites include fireplaces, VCRs and hairdryers.

Best Western Arroyo Roble $119-299
Arroyo Roble Hotel and Creekside Villas. A Best Western Hotel featuring indoor and outdoor pools, tennis, golf, and other activities.

Best Western Inn of Sedona $79-159
Offers resort accommodation, fully-equipped conference facilities, catering services for weddings and banquets and access to area attractions.

Canyon Wren Cabins $150-165
A Sedona, Arizona bed and breakfast, Canyon Wren Cabins in Oak Creek Canyon offers romantic cabin lodging.

Cathedral Rock Lodge $135-195
Our three Sedona Retreat Cottages are comfortably situated amid green lawns with red rock terrace gardens and wooded grounds.

Cedars Resort $89-129
The perfect place to stay for the many tours, hiking trails, and Oak Creek excursions, in the Verde Valley.

Days Inn Sedona $75-129
Complimentary continental breakfast, rooms with refrigerators, heated outdoor pool and whirlpool. Theatre and convenience store within walking distance.

Desert Quail Inn $69-159
A Residence for the Outdoor Enthusiast. We offer affordable luxury in the beautiful red rocks of Sedona.

Don Hoel's Cabins $100-250
We offer 19 country style cabins located on 26 acres in Oak Creek Canyon complete with kitchens, barbecues, gas fireplaces and a complimentary breakfast.

Enchantment Resort & Spa $165-1045
A Four Diamond Premier Destination Resort and Spa nestled within the breathtaking panorama of Boynton Canyon.

Forest Houses Resort $80-135
Situated on 20 wooded acres in upper Oak Creek Canyon. The resort is separated from the highway by trees and Oak Creek.

Garland's Lodge $190-225
We are located in Oak Creek Canyon, along the banks of the creek and nestled against the towering sandstone cliffs of Red Rock/Secret Canyon wilderness.

Hampton Inn $79-139
A quaint hotel of 56 rooms Relax in the outdoor heated pool and spa. Wake up to a complimentary continental breakfast buffet.

Hilton Resort & Spa $99-239
Relax in the spaciousness of one of our exquisitely appointed suites. Private patios offer panoramic views of golf, surrounding canyons & plateaus.

Hostel Sedona $15-35
For the budget-minded traveler we offer a home-like, healthy and safe environment where you can enjoy hiking, mountain biking, fishing and golf.

Holiday Inn Express Sedona $69-159
We have 104 guest rooms and 12 suites 2 floors provides meeting facilities to accommodate up to 50 guests. Conference and Meeting Facilities. AAA Diamond.

Hyatt Pinion Pointe $?$
This luxurious resort is nestled in the heart of Sedona's Red Rock Country and is located at the famous "Y" Intersection of Hwy 89A and 179.

Iris Garden Inn $74-125
A lovely small inn nestled among the Sedona red rocks. Rated three diamonds by AAA, this family operated inn is perfect for couples or families.

Junipine Resort $120-345
Nestled at the foot of Oak Creek Canyon Junipine Resort is a peaceful world away from the hustle and bustle of daily life.

Kokopelli Inn $65-165
At the newer Kokopelli Inn you'll find symbols of the ancient Hopi flute player in the beautifully appointed southwestern rooms.

Kokopelli Suites $69-239
Offering luxury, mid-priced suites and economy rooms in Sedona.

L'Auberge de Sedona $230-495
A luxurious hotel, ideal for vacations, travel to Red Rock Canyon, Arizona weddings, Sedona meetings or a romantic weekend getaway.

Lo Lo Mai Lodge & Resort $55-95
A 27 acre outdoor resort with a mile of frontage on Oak Creek just 8 miles southwest of town.

Los Abrigados Lodge $119-169
Rooms with a view also include mini-fridges and microwaves. Some with fireplaces. Outdoor heated pool, whirlpool spa and conference facilities.

Los Abrigados Resort & Spa $110-425
Nestled amidst awe-inspiring red rocks and timeless canyons, Los Abrigados Resort & Spa puts you in the heart of Sedona's natural wonders.

Matterhorn Lodge $69-129
Enjoy a swim or soak in our pool and spa. Our spacious, beautiful rooms offer the ultimate in comfort and style. AAA 3 Diamond Accommodations.

Oak Creek Terrace $82-210
We offer in-room Jacuzzis and fireplaces - a perfect getaway for couples and families. Double Hammocks and Swings, Barbecues & Picnic Areas.

Orchards Inn of Sedona $125-195
Orchards Inn offers affordable, centrally-located accommodations in Sedona with Red Rock views and the excellent restaurant, Orchards Bar and Grill.

Quail Ridge Resort $96-194
Stay in your choice of nine spacious two-bedroom chalets or five efficiency suites each with its own fully-equipped kitchen.

Quality Inn King's Ransom $69-149
The ideal location of our hotel will offer you the convenience of shopping & art gallery hopping within walking distance to such areas as Tlaquepaque.

Radisson Poco Diablo Resort $99-299
Nestled on the banks of famed Oak Creek, the Radisson Poco Diablo Resort is situated on 22 acres of lush landscaping, tranquil ponds and cool streams.

Red Rock Inn $69-99
Located in The Village of Oak Creek near Bell Rock and Courthouse Butte. Enjoy a clean comfortable room with spectacular Red Rock views at affordable prices.

The Ridge on Sedona Golf Resort $126-270
A Luxurious, yet comfortable, condo-style suites including rooms with lock-out capability, handicapped facilities, and non-smoking suites.

Rose Tree Inn $89-125
A Small, charming and cozy like a bed and breakfast, but without meals included. Enjoy your room's own kitchen or walk to many nearby eateries.

Sedona Pines Resort $?$
Affordable vacation ownership at one of the most beautiful and diverse locations on earth.

Sedona Real $89-250
We offer spacious suites, extensive amenities, affordable prices, lavish breakfasts and an accommodating staff.

Sedona Rouge Hotel & Spa Rates from $149 per night
This Chic hotel and spa located in West Sedona features 77-appointed guest rooms including four Andalusia Suite Selections and six Spa guest rooms.

Sedona Summit $126-270
2 floors: Luxurious, yet comfortable, condo-style suites including rooms with lock-out capability, handicapped facilities, and non-smoking suites.

Sky Ranch Lodge $75-189
On Airport Mesa 500 feet above the town, we invite you to enjoy our panoramic views extending up to 75 miles in all directions.

Slide Rock Lodge $69-99
The lodge is a one story log cabin with 20 individual rooms preserved with its original beauty and charm one half mile South of Slide Rock State Park.

Southwest Inn at Sedona $99-239
Our rooms have fireplaces, refrigerators, coffee makers & great southwest decor. Enjoy our pool, spa, gym, internet cafe and concierge services.

Sugar Loaf Lodge $45-$72
In-Room Refrigerators, King and Queen Beds, Non-Smoking Rooms Available, Pet Friendly Pool and Whirlpool.

Super 8 Motel $55-99
Quality motel accommodation for leisure and business travelers. Banquet, conference, meeting facilities, catered events, internet access and more.

Village Lodge $49-89
A small inn offering a great value for budget-minded guests located in the Village of Oak Creek.

White House Inn $42-58
Affordable accommodations right off the main Highway 89A in West Sedona.

Wildflower Inn $45-159
A Sedona Arizona bed and breakfast, Canyon Wren Cabins in Oak Creek Canyon offers romantic cabin lodging.