All Photographs + Text Copyright 2012 Christopher Keeley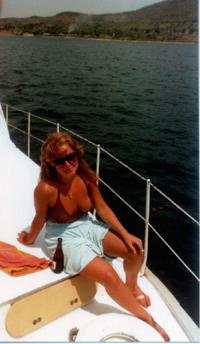 I met Nancy in Zimbabwe.

She loved to party like myself.
Nancy died from a prescription drug/Alcohol overdose in June 9,1999.
Onetime Nancy was arrested for a DWI after consuming massive amounts of Listerine
because there was no alcohol in the house.
Nancy had told me stories about myself that I had blacked-out.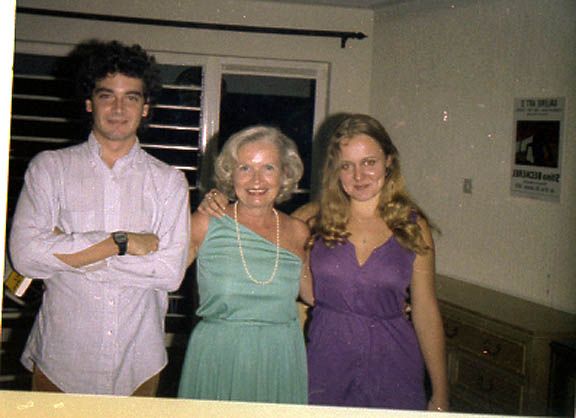 Chris, my Mother and Nancy Burns
Like a time I was wearing a kaftan with dark sunglasses and a turban on my head with a joint the size of a tampax tampoon dangling from my mouth
repeating that I didn't want to hear anything, see anything or speak to anybody.
I wanted her to write our stories as I had no recollection. My last attempted suicide (1982), I swallowed handfulls of pills and then I called Nancy.
She told me to call an ambulance. I survived after being in a coma for three days.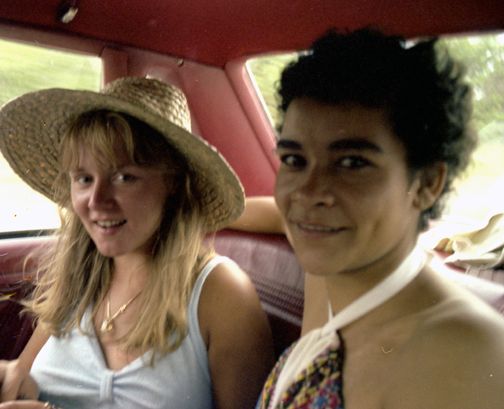 Nancy on the way to Kariba Zimbabwe
Nancy smuggled drugs, sold drugs, used drugs but was never ever able to stop taking drugs.
She was a late stage alcoholic who was diagnosed with schizophrenia/Bipolar.
No medical professional ever treated her for her alcohol addiction.
Every time she called me in the last 15 years I would suggest she go to a Narcotics Anonymous meeting and that the answer for addicts was total abstinence. I loved Nancy.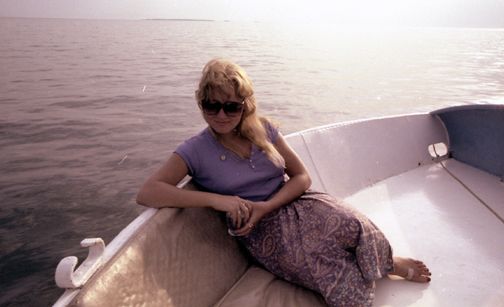 Nancy on Lake Kariba, Zimbabwe, 1982.

super cool links
Chris keeley's resume
secret surrealist society artwork
dead friends
newest sss art
Chris keeley's art galleries
rationalize,minimize and denial statements
the Intervention Organization
five and ten press - consulting iconoclast
Chris Keeley's Social Documentary Photography
activism
Art links
Big brother
Blinded by Science
Darkside / Gothic
Dharma Road
G E E K
Maul
Music
Pirate
radio
W E I R D O
What's Mailart
Mailart List
Scanner Links
Drugs

Photographs
Art



Out of the Dark
Art

In to the Light
Art



Collage DaDa
Art




Send me email!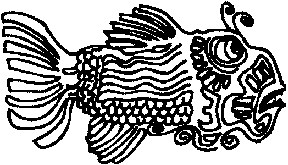 Return to Intervention Organization