All Photographs + Text Copyright 2012 Christopher Keeley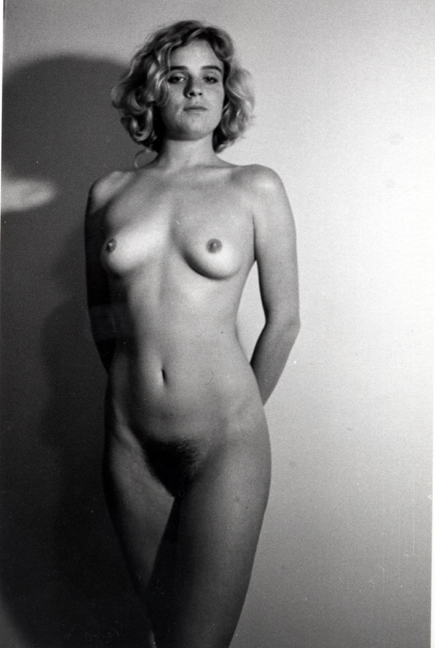 Valerie D. my girlfriend in 1982

One of my more funnier experiences was when I ended up in the Borrowdale jail, the morning after attending a party thrown by a very wealthy Rhodesian. My friends said you have to go to this party. This party is one of the coolest parties of the year and hundreds of people will be there. I had attended the same party previously and was better prepared for it the previous time. The previous time, I didn't get very far, being shy and I had a cooler with the only available booze that I could lift from my parents house which at the time happened to be my least favorite drink, Gin and Tonics. Gin was my least favorite alcoholic beverage. All I remember is sitting on the lawn with the cooler amongst hundreds of people. I felt very accomplished because I had ice, lemons, limes, tonic, a fifth of Tanguray gin and a healthy supply of camel cigarettes.

The next time I heard about this party, I was told that there would be a cash bar, and the Band Klunk playing at the party. This party was supposed to be the happening thing. Being a latecomer to the news, I arrive at the party unprepared, meaning no cash for the cash bar and no booze. I donŐt even recall how I arrived to the party but I knew that I would have a few friends in attendance. Cars were parked all over the place. This house had a huge yard, being several acres. Being the resourceful drunk that I was, I managed to get myself a volunteered job as bar tender and bar tenderŐs assistant with drinking privileges at this party.

Now I was definitely already drunk, high and crazy before I got to the party. I had quite a lot of experience bartending for my parentŐs diplomatic functions so I functioned pretty well. I was opening beer bottles with my teeth, using other beer bottles to open beers, pouring drinks and having a grand time. My teeth are suffering today because I have cracked them from using my teeth as a bottle opener. Not a very bright thing, mimicking the Africans I saw doing the same thing.

Sometime during the night, I cut my hand without noticing that blood was getting everywhere. I even had on a maroon shirt. I was splotched in blood. But I also had on a white shirt that was covered in blood and my copper colored Jeans were stained too in blood looking like I had just come from a crime scene. I did a good job bartending until the sun came up. I also too some Obex pills supplied from my friend who received them claiming she needed a diet. Two Obex pills and youŐd be up all night. The party ended and I never met the host or hostess.

The sun came up; the party was over, no friends left to give me a ride home. I didn't even know where I was because I didnŐt pay attention to getting to the party; I only knew that it was in a few townships away. I lived in Highlands and this was Borrowdale, maybe 30 minutes from my house. I possibly couldnŐt walk it. I had a wicked hangover and was suffering immensely. The street that had been lined with cars only had a few cars left on it. The purple Jacaranda trees were in full bloom giving a very surreal look to the neighborhood and it was a Sunday morning.

I see an old car like a Model-T with cardboard license tags parked on the street. I check the door and its unlocked. So I crawl into the car and fall asleep. It was a little chilly outside and I have this wicked hangover from partying like 18 hours straight.

I am awakened by this tap-tap-tap on the window. I look up and it's a Borrowdale policeman equipped with a bicycle and a Billy club. He had no Gun but a blue and black uniform form with a shiny badge. He asks me to get out of the car, which I do, and he asks me for the registration for the car. I say I don't know where it is, that it is not my car. He asks me what are the cardboard license plates about and I say I have no idea that I just crawled into the car for a nap. The policeman politely asks me to push the car to the police station while he follows me to the station.

I try to argue with the policeman that this is ridiculous; that I was only taking a nap in a car that was parked on the street. He looks at me in my blood-covered outfit and I have no identification and the car has no registration. So I push this car about six suburban blocks luckily it wasn't that hilly and we end up at the police station. I am locked up in a jail cell with a hangover. I don't want to tell the police that I am the son of the United States Ambassador because that would alert my parents to my bad behavior and it may cause a scandal.

Now I am in the jail cell and to pass the time, I just happen to have my Cosmic Wimp out dice. This game was one of Jerry Garcia favorite games but it takes two to play. The Jailer is not amused and is annoyed by the noise of the dice and eventually confiscates the dice. I had called my one friend John Martin to bail me out and he is laughing so hard because he can't imagine what I have been charged with.

Meanwhile the owners of the car, who were at the party, were too drunk to drive the car and are sleeping their drunkenness off. When they get back to where the car is parked discover it missing and phone the Borrowdale police to say that their antique Ford Model T automobile is missing and has been stolen. The Police tell the chaps that the police have the car and the thief at the station and to bring papers proving ownership. Now its about 4 PM and I have been in the jail cell since noon going through the delirium tremens because I need a drink.

The dudes arrive proving ownership to the car but deny any knowledge of the cardboard license tags. Now the Police are asking me about the cardboard tags and I say all I did was crawl into the car and take a nap, I know nothing about the bogus tags. The two Rhodesian dudes are smiling and drive away in their car. I ask the jailer for my Cosmic Whimp out dice and wish him a good afternoon. My friend John Martin knows where to get a cold beer on a Sunday in Borrowdale and proceeds to take me there complaining that he is also going to have to finance my beer too.



super cool links
Chris keeley's resume
secret surrealist society artwork
dead friends
newest sss art
Chris keeley's art galleries
rationalize,minimize and denial statements
the Intervention Organization
five and ten press - consulting iconoclast
Chris Keeley's Social Documentary Photography
activism
Art links
Big brother
Blinded by Science
Darkside / Gothic
Dharma Road
G E E K
Maul
Music
Pirate
radio
W E I R D O
What's Mailart
Mailart List
Scanner Links
Drugs

Photographs
Art



Out of the Dark
Art

In to the Light
Art



Collage DaDa
Art




Send me email!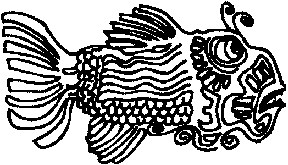 Return to Intervention Organization