All Photographs + Text Copyright 2013 Christopher Keeley




Hardest Laugh

The hardest laugh I had in my life occurred around 1986 in Los Angeles, California. I had been attending the World Service Conference and I was with some friends on the top of Topanga Canyon.

I was with three other people: Marc, Joseph, and a guy who had just been released from prison three days prior. The guy who had been released from prison was driving us in his jalopy car, a real beater, as they say. He also had no driverÕs license, no headlights, and a dead battery that would need recharging. The only thing that saved us was that his brakes worked great, but from the screeching noise they made you wouldnÕt know this.

We were driving down Mulholland Drive without no headlights. Joseph had been lecturing us all day about how we were avoiding our true feelings but escaping through acting out on our addiction. He would say get honest. Get Honest.

Joseph had us all giving up cigarettes, sugar, cokes, and sodas with caffeine, aspirin with caffeine, chocolate, and chewing gum. Joseph would say we were escaping reality, avoiding our feelings through using sugar.

Now Joseph was a big coffee drinker and I am not sure if he was on the wagon with that vice at this time, but he was going on and on about honesty, substituting chemicals for coping with our emotions. However, if you had anything nice, like NA paraphernalia, or a cool button, or anything that struck JosephÕs fancy, he would convince you that you had to give it to him because he was entitled to it, and by your generosity you would gain some spiritual value and goodness. Joseph is miserable today and had to be evicted because he isolated himself and never opened his mail for over a year. They confiscated his condominium for not paying the condo fee.

So we are traveling at a high speed down Mulholland Drive in this jalopy, with a driver just out of jail, with no license and no headlights. Joseph is telling us we are breaking the law by not having the headlights on. The headlights didnÕt work and the battery was dead. Luckily at the bottom of the hill is a gas station. The gas station is closed. However, the convict driver is able to plug in his battery with an extension cord that is hanging out of the window of the garage to recharge the battery.

Joseph starts going off on how we are stealing electricity and that it doesnÕt belong to us. What are we going to do? The car is dead, we are at the bottom of the mountain from Mulholland Drive, and we have to start the car to get to our destination in Santa Monica. We should have left Joseph behind because he is going on and on about honesty, taking everyoneÕs inventory but his own.

Marc and I were laughing so hard that we had to hold our stomachs from pain. Nonstop uncontrollable laughter. The convict dude thought we were out of our minds, but we were having a good time with our adventure on the top of the mountain. We made it back to the hotel. I have to admit that JosephÕs observations about escaping our emotions through sugar, soda, chewing gum, shopping, and chocolate made sense, but Hey itÕs better than shooting speedballs non-stop and drinking gallons of Bacardi. The honesty part also takes a lifetime to change. Joseph had an incredible way of helping your awareness with complete manipulation, almost always convincing you to change and break your denial. Joseph showed up the following year with two girls attached to him with dog chains and handcuffs on a leash, in black leather outfits.



super cool links
Chris keeley's resume
secret surrealist society artwork
dead friends
newest sss art
Chris keeley's art galleries
rationalize,minimize and denial statements
the Intervention Organization
five and ten press - consulting iconoclast
Chris Keeley's Social Documentary Photography
activism
Art links
Big brother
Blinded by Science
Darkside / Gothic
Dharma Road
G E E K
Maul
Music
Pirate
radio
W E I R D O
What's Mailart
Mailart List
Scanner Links
Drugs

Photographs
Art



Out of the Dark
Art

In to the Light
Art



Collage DaDa
Art




Send me email!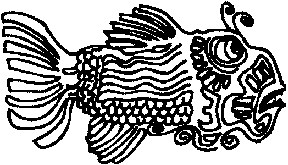 Return to Intervention Organization