All Photographs + Text Copyright 2013 Christopher Keeley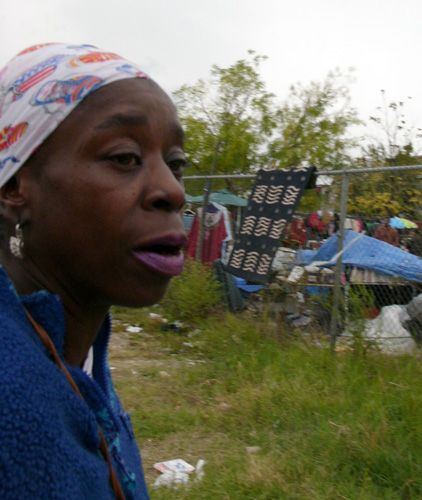 The Wedding Present

Another day in the life of a street guerilla photographer

Lately I have been driving and walking in various parts of Washington DC, without my camera. I notice many people, buildings, and activities that I want to be documenting. This is an obsession of mine. Today I picked up a photograph of the Catskill Mountains from the frame shop that I had planned on giving to one of my oldest and closest friends, Paul, as a wedding gift.

My adventure this morning was to visit some of those locations that were in my mind that I had to photograph, DC Wild Life. Now, lately, I have been parking about ten blocks from work in a very seedy neighborhood. Tragically on Thursday I hit the curb while maneuvering into a parking spot, puncturing the left front tire on a metal plate sticking out of a drain that feeds into the Anacostia River. So much for all the money I saved by parking free. Now this neighborhood has subsidized housing and gangs of youths on the corners selling drugs aggressively. I am asked if I want weed or Cocaine on a daily basis.

One opportunistic knucklehead asks me if I want some Ňcrack,Ó and I tell the dude I am clean and enjoying life. The dealer answers back, youŐre looking good. I am usually wearing attire that someone might wear to court, as I am often in court for my job as a supervisory social worker. Parking in the poverty stricken projects has probably made me in the back of my mind want to go on the adventure that I went on today, because I see many types of people that I may want to photograph. I am able to park free because many of the two-hour parking zone signs are missing at the end of the block. I was better off parking at a meter or even taking the Metro, where I can get into less trouble.

Today was quite a day in the life of a street guerilla photographer because the wedding gift that I had planned on giving my friend Paul, got destroyed by a woman high on PCP, Love boat, Dipper, Angel dust, Boat, or what some people call Lovely. The woman was not pleased that I attempted to take her portrait without asking her permission. Through flattery and psychology, I am usually able to convince almost anyone to allow me to take their picture. Sometimes I shoot first before asking. I rarely get away with it, without them noticing, because I want a good close focused photograph, and that usually requires the person to cooperate. I learned today that it is very dangerous when your subject is high on PCP. I learned this from my experience with Angie, the woman who destroyed the wedding gift I had on the back seat of my car.

I also had the experience today of a liquor store owner being very paranoid over the photographs I had taken outside of his store in the Edgewood Brookland area. Three men came bolting out of the liquor store asking me why I was shooting photographs outside the store. The ownerŐs biggest fear was that I was a reporter, a detective, or a community activist in support of removing the liquor store from the gentrified neighborhood. He asked me if I was with the school. Apparently the school is a drug-free-zone and they would like the liquor store knocked down. I convinced the liquor store owner that I was taking the pictures for fun, and that I was an artist.

I photographed Angie and she suddenly got upset. Reading her body language, my instinct was to bolt myself. I thought, damn she may take a swing at me. She looks drunk and has a crazed look in her eye. I had just come out of an open-air market and I thought she was waiting by the bus stop. I quickly ran across Florida Avenue without taking any more photographs of her, which is not my normal modus operandi. She began to chase me. I got to my car, then I thought, oh dear maybe she will throw a rock at my windows, I had better calm her down. That was the wrong thing to do. She gets in my driverŐs seat and wonŐt leave, saying the people are calling the police. I say what for? ItŐs a free country, you were in a public space and anybody can photograph in a public space. I compliment her purple lipstick and headscarf. She claims that I am trying to document gang life and people ŇlunchingÓ (high on PCP). I also confront her on being high, and out of her mind. She tells me that she is not drunk but that she smoked some dip. She agrees that she is high, but that she is not in need of any help.

Earlier that day I thought I saw a woman gambling or throwing dice with a man on the sidewalk. I was going to photograph the scene, until I realized that the woman was giving the man some oral sex on the sidewalk near the park. She was also huffing chemicals by spraying from an aerosol bottle into some newspaper and huffing the fumes to get high. Another man in the park asked for 50 cents so that he could get some potato chips. He said you could even buy the chips. I trusted him and gave him two quarters. Another man came up and said, I am not gonna lie, I want some money for wine. He was a down and out Wino. I wanted to tell him that I was a Wino, knew where he was, had been there myself, and that my helping him get some more wine was not the solution. He was already drunk and had a bottle in his hand, so I didnŐt feel bad that he might be going through the Delirium Tremens.

I apologize to Angie, showing her that I can delete the photograph from my camera digitally, but she wants the film. A few minutes later another friend of hers strolls by with a large can of Malt Liquor in a paper bag. He is drinking out of a straw. He calls her Angie. Angie asks for a taste, and now Angie is drinking Malt Liquor in the front seat of my car sitting sideways, and I am holding the door open. Her friend is toasted, and asks me if a show is in town, because I look like a rocker. We are very near the 930 Club. He must have a gig scamming the suburbanites who come downtown and park for rock shows. I tell the dude that I want Angie out of my car. She then asks me for five dollars and everything will be cool. I mistakenly say no. She then asks for a ride to the Anacostia Metro station and I say no, please get out of my car.

I see a dude in a top hat and a great bushy beard walking up the street. I am not one to miss any photo opportunity, so I abandon Angie and go across the street to catch the dude in the top hat to take his portrait. He is very cooperative and asks for some money before I shoot. I say I have no cash and he lets me shoot anyway. Angie, in the meantime, is now standing in the middle of the street, and her friend says heŐs got to go. I take advantage of the situation and hop into the front seat of my car, and attempt to drive away. However, to my distress Angie opens the back door, before I can lock it, and takes out PaulŐs wedding gift.

ItŐs a photograph of the Catskill Mountains. I thought Paul would enjoy it, and that it would bring back memories of when we both attended the Barlow boarding school in the Hudson Valley of New York. Angie runs down the street with the framed picture, and I shout to Angie that I am going to call the Police. I dial 311, the non-emergency number, and explain the situation, that I took her picture without asking and that she stole a framed work of art out of my car. The operator asks why did I take her picture without asking, and I say itŐs a free country and in a public space. I give the location as Florida Avenue and Ninth Street. Angie then smashes the framed photograph into a tree with glass flying everywhere. She disappears down an alley with her friendŐs Malt Liquor in the paper bag, sucking up the beer through a straw. This on Florida Avenue. I examine the damage and see that even the photograph is not salvageable because the glass has cut it. I pick everything up and throw it all in a trashcan. I tell the police dispatcher to forget the incident, as the picture is now destroyed, and that I probably deserved what I got.

Driving home I am asking God, so what lesson did I learn? I calculate that my losses are about $100, and I should have given in to the demands of the drug crazed PCP fiend Angie, by paying her $5 for her portrait.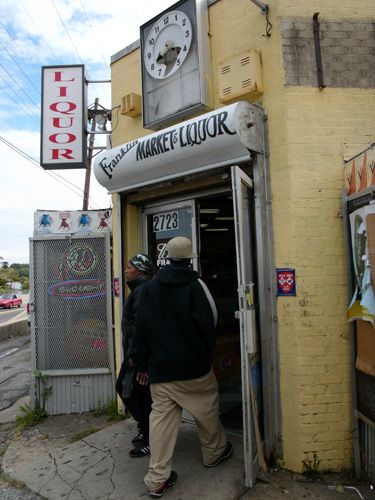 super cool links
Chris keeley's resume
secret surrealist society artwork
dead friends
newest sss art
Chris keeley's art galleries
rationalize,minimize and denial statements
the Intervention Organization
five and ten press - consulting iconoclast
Chris Keeley's Social Documentary Photography
activism
Art links
Big brother
Blinded by Science
Darkside / Gothic
Dharma Road
G E E K
Maul
Music
Pirate
radio
W E I R D O
What's Mailart
Mailart List
Scanner Links
Drugs

Photographs
Art



Out of the Dark
Art

In to the Light
Art



Collage DaDa
Art




Send me email!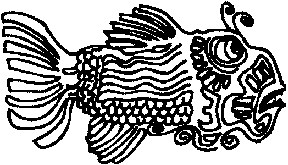 Return to Intervention Organization